Meet 'Life, Love, and Lucille' author Judy Gaman
Judy Gaman keeps a busier schedule than most. She's the CEO of Executive Medicine of Texas, and she also co-hosts the popular Stay Young America! podcast. Despite having more than a full time job to manage, Gaman has also managed to write half a dozen books. Gaman's writing ranges from inspirational & educational nonfiction to edge-of-your-seat entertaining fiction.
Gaman's latest nonfiction endeavor is Life, Love, and Lucille: Lessons Learned from a Centenarian which was a 2020 CIBA Hearten Book Awards Grand Prize Winner and a 2020 International Book Awards Finalist in Best New Non-Fiction. She's also recently released a novel, Pulse, which promises to be the start of a new medical drama series. 
We caught up with Judy Gaman in between her day job and her scheduled writing weeks. She talked to us about authorship, important lessons for a meaningful life, and how to find a healthy balance between work & life in today's crazy world.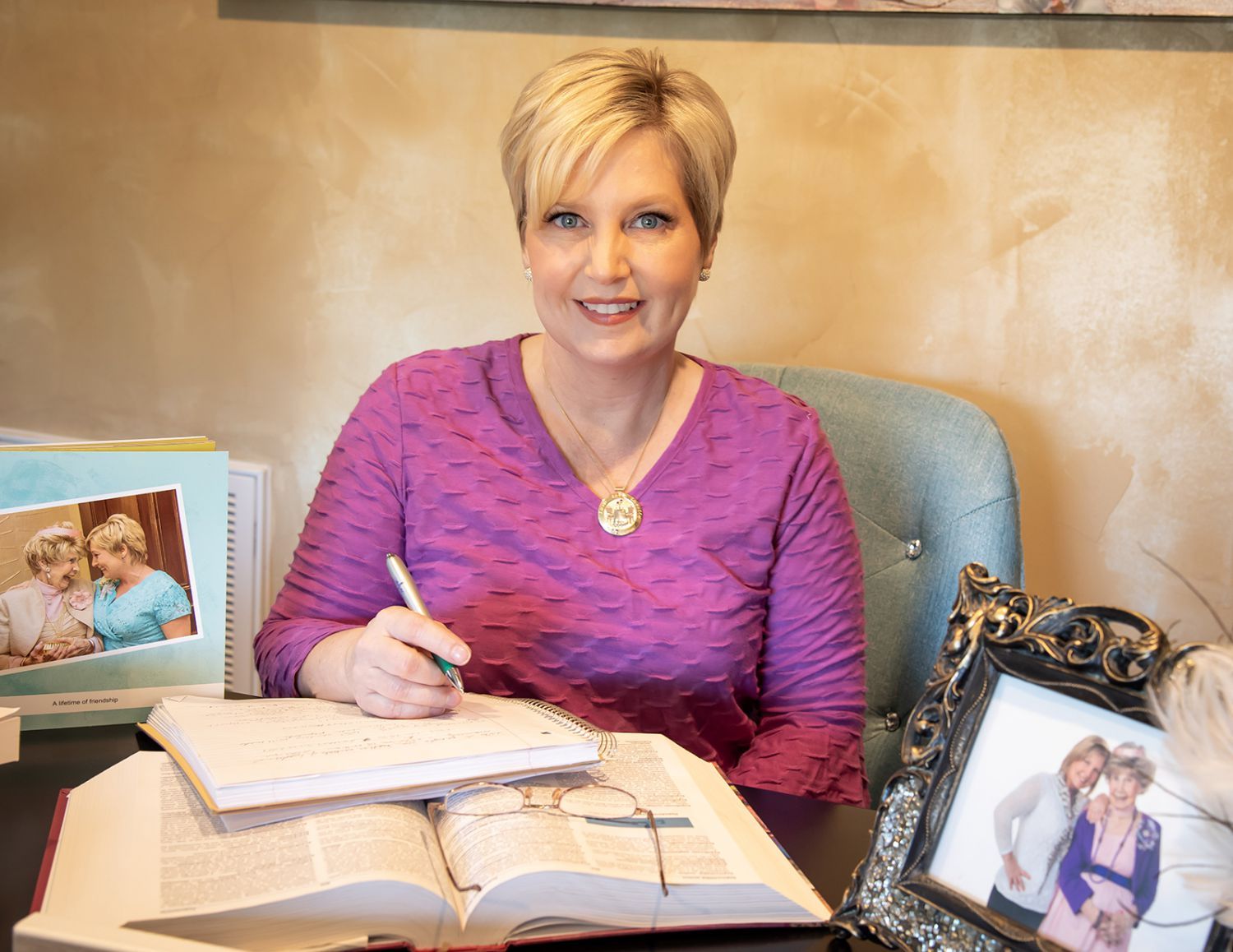 What were some of your favorite books growing up?
Little House stories by Laura Ingalls Wilder. I remember getting the box set for Christmas one year. Growing up I had trouble reading, and as an undiagnosed dyslexic, I relied heavily on my sister to read to me from the top bunk, while I closed my eyes and pictured the story in my head. 
Who would you say are your biggest writing influences today? 
Fredrik Backman and Delia Owens. I love their ability to set a scene and draw you into it. 
What has drawn you into nonfiction writing, specifically? 
I never imagined that I would write a memoir. When I met centenarian Lucille Fleming, who changed my life and the trajectory of my family's legacy, I decided that everyone needed a Lucille in their life. I lived and loved that transformation, so I knew I had to share her wisdom with others. 
Do you find it challenging to balance writing with all the other parts of your career?
Definitely. Many times I've had to schedule writing days or weeks. Since it's so easy to get sucked back into other obligations, these days are usually spent out of town or in a local hotel. Everyone at the office and in the family knows not to call or email on "writing days" unless it's an emergency.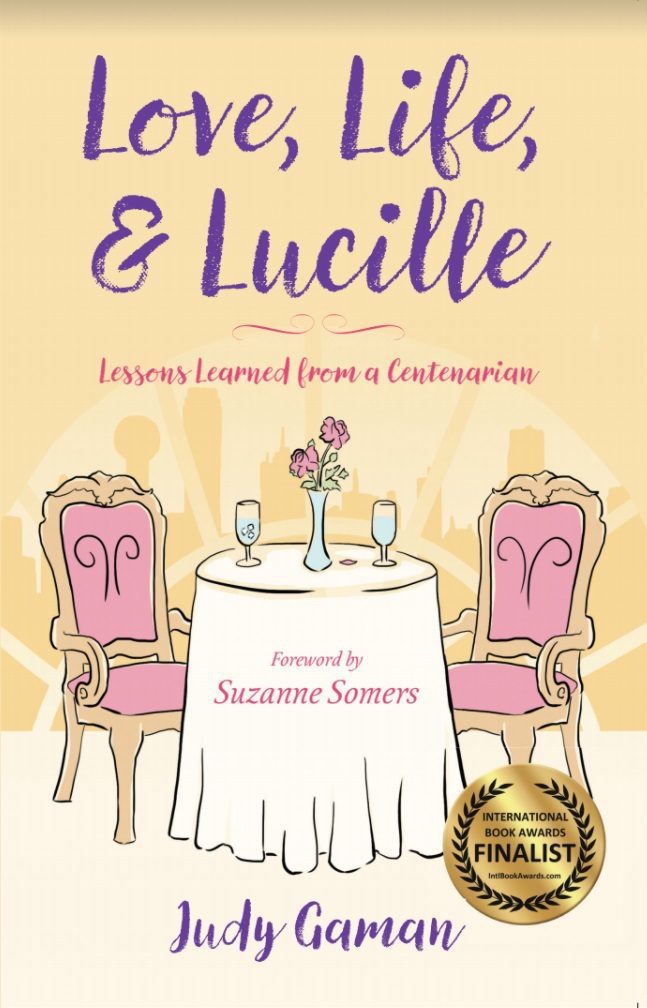 How do you go about developing a new book? Do you use outlines? 
Story writing is all about the change that occurs within the character. Every chapter has to show the reader how the character was to begin with, something that caused a change (inciting incident), or shows how the character changed from the incident. I start with a character sketch and then make a rough outline of the chapters. Having a defined beginning and ending helps me to only add chapter content that matters to the character's journey.
With my memoir, the story wrote itself. Following the formula, I started as a third-generation workaholic, met Lucille who taught me lesson after lesson, and ended as a person who had learned that life wasn't all about work. In all my writing, I focus on painting the picture for the reader. I want them to be right there with me or with the main character, feeling their emotions and learning lessons of their own. If the reader can see it, they can remember it. If they can remember it, they can apply it to their own life again and again. 
Talk us through your daily writing process.
I'd love to say I'm a daily writer, but the truth is I am a binge writer. I've been known to burn the midnight oil during the week, or get away for a week at a time and write for hours on end. This is partially because I write what I see. Being dyslexic, my world has always been one of pictures. This has served me well as a writer, as I want the reader to see what I see, so my character's worlds are very colorful and descriptive.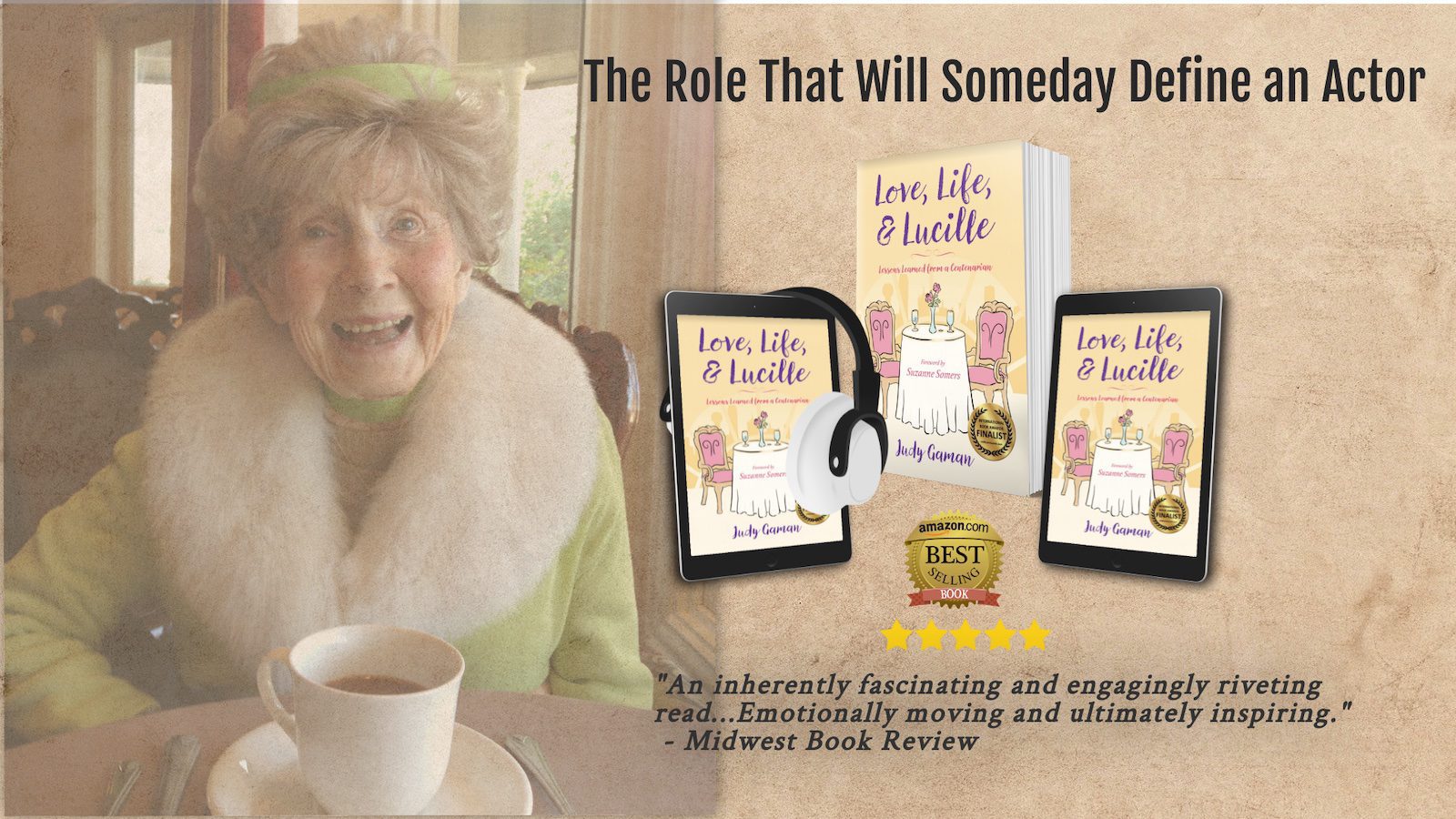 Where do you find your writing inspiration? 
I find inspiration in everyday life, in people's stories, in their tears, their failures and their triumphs. One thing I learned from my time with Lucille is that the human experience is the same, regardless of race, gender, nationality, or socioeconomic status. We all have our first love, experience loss, have moments of joy and moments of disappointment. Within those moments, the stories that touch our hearts are universal. A well written story can help the reader understand their own struggles.  
Now let's talk about
Life, Love, and Lucille
. When was the moment you knew you wanted to write a book about Lucille?
Lucille and I were having lunch every Friday. Each time, I was gaining great insight into her life, as well as my own. She eventually went out on a book tour with me for Age to Perfection: How to Thrive to 100, Happy, Healthy, and Wise, the book I was writing when I met her. We'd finished a television interview and on the ride back I told her that my next book should be about her and the lessons she'd taught me. That was a tender and tearful moment that I will never forget. For the next year or so, we mused about the book someday becoming a movie and walking the red carpet together. She's gone now, but I know that someday her character will be the role that will define an actor.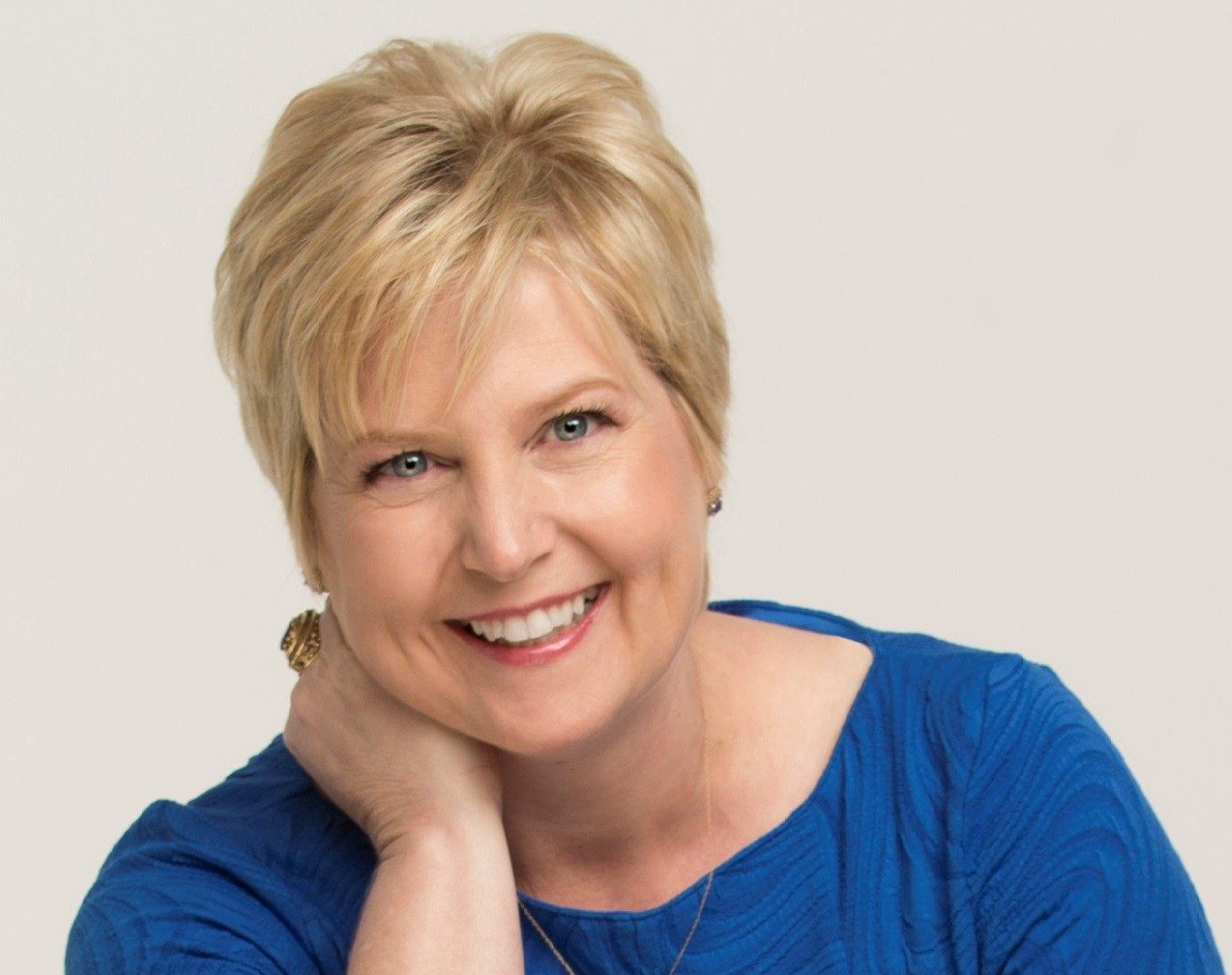 What was the most surprising thing that Lucille taught you?
The most surprising thing that Lucille taught me was that there was so much to life that I was missing. It was there all along, but I was too busy to notice or appreciate it. She opened my eyes to the life I was missing and I know that if it had not been for her, my family's workaholic curse would have continued for generations to come. 
Why do you think so many people struggle to live long, meaningful lives?
We get hung up on all the things that seem important at the time, but in the grand scheme of things really aren't. Lucille really helped me find perspective. She was born the year the Titanic sank, moved to the US during the Great Depression, and was a working mother back before it was acceptable.  Her stories of unpopular past presidents, illnesses before antibiotics, and religious persecution were real parts of our history. As bad as those things were, the focus was on putting food on the table and protecting one's family. Today, we often fail to appreciate how far we've come, and how much we really still need each other. It's been said that "you can be part of the problem or part of the solution," but it's those that find the solutions to the problems that make the world a better place and find their names in the history books. It's those that help their neighbors and continuously express love that change lives and fill a church at their funeral. Since you can't be a victim and be victorious at the same time, living a long, healthy life starts with the proper state of mind.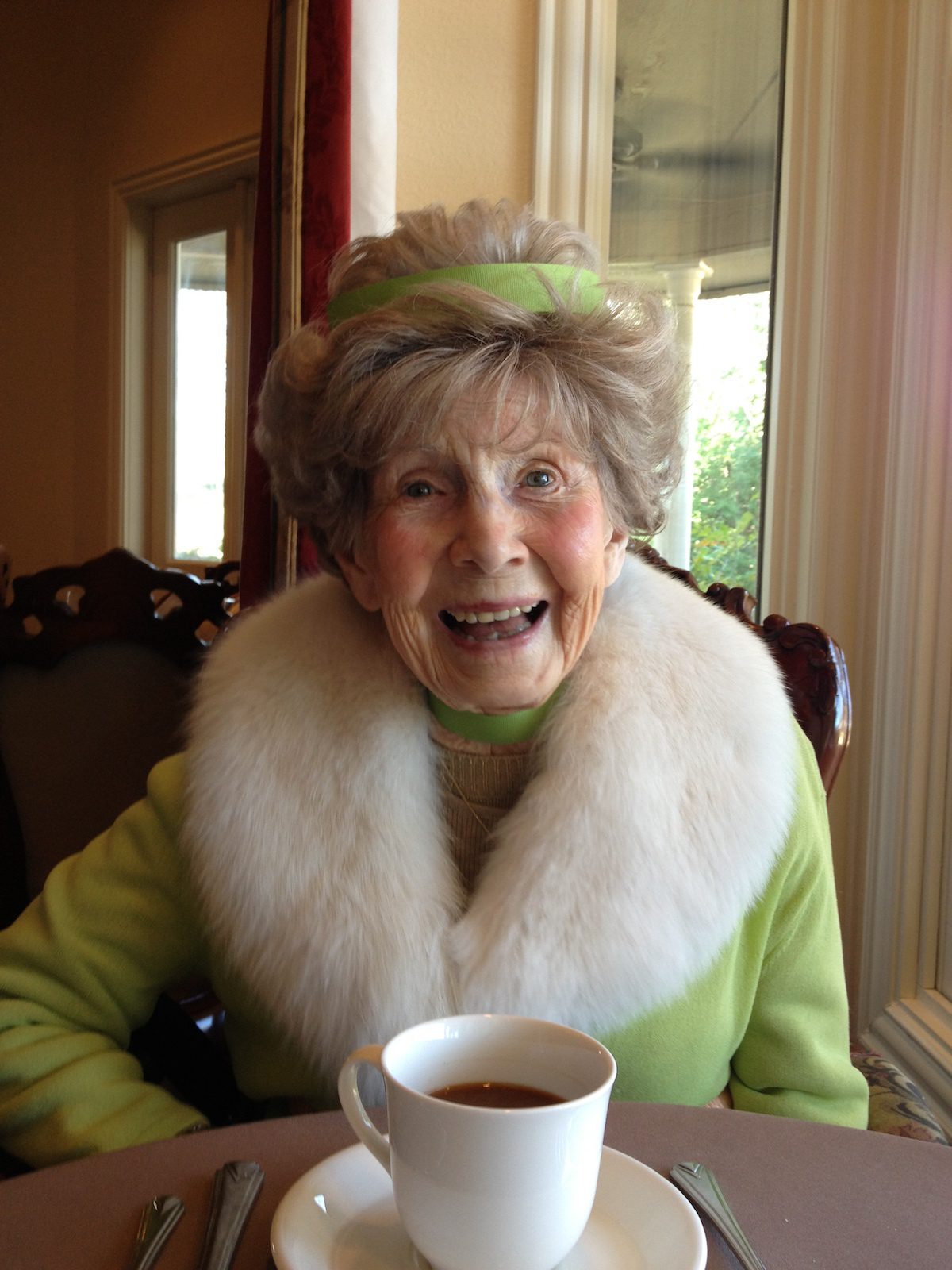 In your mind, who is the ideal audience for the book?
Anyone who needs an emotional lift. The story is filled with life lessons, feel good moments, laughter, a few tears, and a ton of perspective. While it may be the perfect book club book, or middle aged woman's read, hundreds of men have also told me how this book changed their life. Why? Because everyone needs a Lucille in their life!
You've also just released a new book, this time in fiction. Where did you get the concept for
Pulse
? 
Pulse: Vital Signs Series Book One is a joint venture between my husband, Walter, and myself. We use the pen name Judy G. Walters for this series. It's a medical drama with a chess game that tends to mimic the story line. Walter is a medical doctor, and I'm the CEO of Executive Medicine of Texas. We both love interesting medical cases and he loves chess, so this granted us the opportunity to weave the two together. It's like our favorite shows: Queen's Gambit (chess), Grey's Anatomy (drama), and House (interesting cases) equally inspired this series. When we wrote Pulse, we did it from the perspective of watching a streaming series, which we hope it will someday become. 
Was it challenging to jump into writing fiction?
Fiction was challenging, but also tons of fun. We're currently writing the second book in the series, Breath, and it's amazing that these characters have taken on a life of their own. I find myself writing something and then rewriting it because I don't believe that character would ever really say that. With each book in the series, the characters get deeper and more complex. Sometimes I think, How could it end as a trilogy? There's so much more they have to say and do!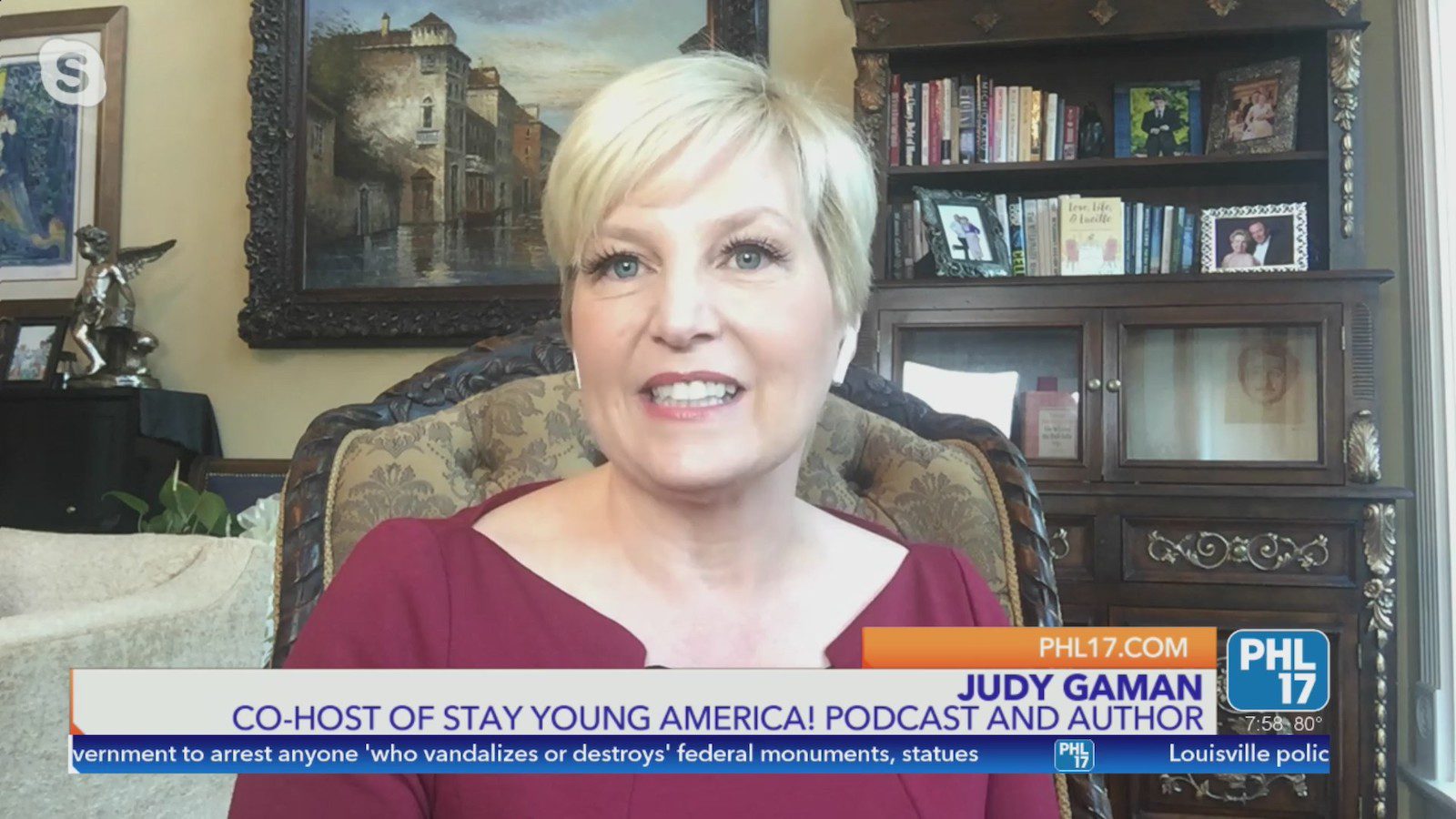 How did writing in a different genre change your overall process?
Fiction requires research. For example, I can't write about an automobile accident from the perspective of the driver unless I can see that car from the inside. Likewise, character history and perspective has to match the time period they grew up in. If I'm writing about someone in their 60s, I need to understand what life was like when they were 18, 30, and so on. 
Pulse
is the first book in your
Vital Signs
series. Do you already know how many other books there will be? 
It's currently a trilogy. The main character of each book is a different doctor within the hospital and starts with their backstory. Some people from the fan base have now asked that we write about Sergei, a Russian physician who plays a supporting role in the other books. So, Sergei may just have to have his own stand-alone book after the trilogy.
Do you have any other writing projects planned for the future?
Yes! In between Breath: Vital Signs Series Book Two and Pressure: Vital Signs Series Book Three, I plan on releasing some non-fiction books on leadership and wellness. 
Is there any advice you would give to someone who's currently working while dreaming of taking the plunge into writing?
Writing is hard work and takes dedication to the craft. Sign up for writing conferences, listen to podcasts, read books, and understand the nuances of writing before taking the dive. Anyone can write a book, but it doesn't mean it will be a good book. Commit to writing well, not just to writing. 
Once you've made the decision, found some great resources, and you're ready to write, schedule your writing time and make it a priority. Finish your book, submit it for reviews and contests, and then swallow hard. Once you've accepted what you could do better, write your second book.