Best free (and not so free) filmmaking courses
Some filmmakers seem to fall into the biz through a series of happy accidents, usually by making their way onto a Hollywood film set as a runner fetching coffee and carrying bags before someone on the crew realizes they could have the next Spielberg in their midst. For the rest of us, the competition is fiercer than ever.
Sure, you may have made a bunch of homemade movies on a busted digital camera when you were a kid, but nowadays it's not enough to have caught the directing bug at an early age. Experience & education is key and, lucky for you, we've compiled a solid list of what we think are the best sources of filmmaking expertise out there, from film theory to how to point a camera.
Thanks to the more charitable star directors and industry professionals, many of these sessions can be experienced completely free of charge. However, if your pockets are a little deeper or you've been saving up at that job you hate, feel free to check out some of the more prestigious courses that might set you back a few bucks. We promise they're worth it.
Offered free of charge to schools and universities across the US
There's nothing like learning from the best, and you don't get much greater than Martin Scorsese. No, Marty himself isn't going to drop in and give you a lecture, but his collaboration with his own nonprofit organization The Film Foundation is tailor-made from his know-how and experience.
The latest module to his ongoing film course, "The Story of Movies", aims to enrich students by putting film theory in the context of history, art, and society. After all, it's no good learning how to shoot a picture before knowing how to read one first. A must-have curriculum for high schools & colleges.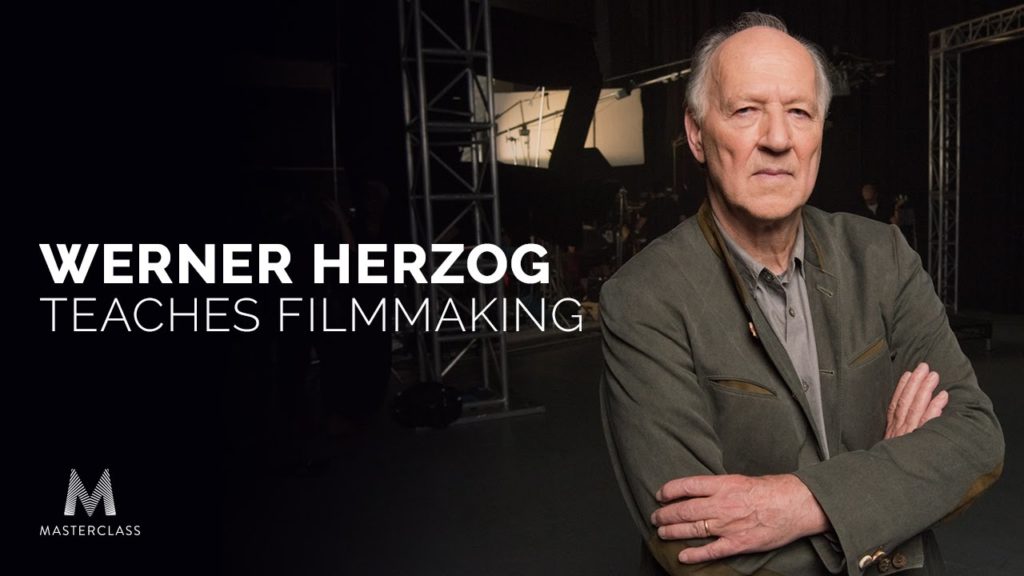 $90 – online
Even if you're not planning on grabbing a camera and a production team any time soon, this course from the maverick master is worth the price of admission just to hear the genius talk. Known for art films like Aguirre: the Wrath of God and more populist documentaries like Grizzly Man and Into the Inferno, a half-hour chat with Herzog can cover all sorts of ground, from philosophy to technique, and there are 26 clips of cinematic insight from the best around.
WHTF is definitely one you can do in your spare time if you're lucky enough to have a few days off, and you can even posit questions that could get answered first-hand from Herzog himself.
Free – online
Animation offers a whole new world of filmmaking possibilities, and the ability to weave complex & emotional stories from a few polygons is even more impressive than taking a camera and shooting real life. This free course from the celebrated National Film and Television School promises to take you on a journey through stop-motion, 2D animation, and CGI.
Led by award-winning animators, the four-week course has every possibility of ruining the magic of Disney and Pixar by digging deep into their technical processes – but in so doing they'll open up a whole new realm of knowledge & opportunities to budding cartoonists.
Free – online
Hispanic directors have been at the forefront of some of the most exciting & challenging filmic endeavors throughout history, but have often been underappreciated. Now directors like Alfonso Cuarón (Roma) and Guillermo del Toro are finding the mainstream success international filmmakers deserve.
This course will take an in-depth look at the acclaimed director of The Shape of Water as well as taking you back to where it all started, with studies on Luis Buñuel (Un Chien Andalou) as well as the eclectic, pioneering mind of Pedro Almodóvar (All About My Mother).
Free – online
An invaluable course for anyone fascinated by cinema's earliest beginnings, WWI historian Alison Fell will transport you back to the tumultuous early 20th century to take a look at some of the most affecting pieces of recruitment propaganda. Your acquired knowledge will then be put to the test as you apply your skills to contemporary German cinema. A crucial learning opportunity for any history buff.
Free – online
Nothing is more impressive in the filmmaking industry than the writer/director, not only putting their prowess to the test behind the camera, but having the confidence to pour their heart & soul out onto the shooting script. It's a rare mesh of talents, but if you think you've got what it takes to bring your ideas all the way from page to set, this course will set you on the right path.
Each week an exciting filmmaker host will take you through examples from their own films as well as the works that inspired them, deconstructing the screenwriting, cinematography, production, and directing processes to equip you with the essential tools of the trade – along with a few industry tricks.
Free – online
Unless you're involved with abstract work that belongs in museum installations, the cornerstone of any decent film is its script. Whether you're a complete amateur to the process or have a wealth of experience, there are bound to be some nuggets of knowledge unlocked with this course.
Taking you through the basic fundamentals of story arcs all the way down to the traditions & techniques of a script's layout, The University of East Anglia's online course matches professionals with recent alumni to deliver the widest coverage on the screenwriting process.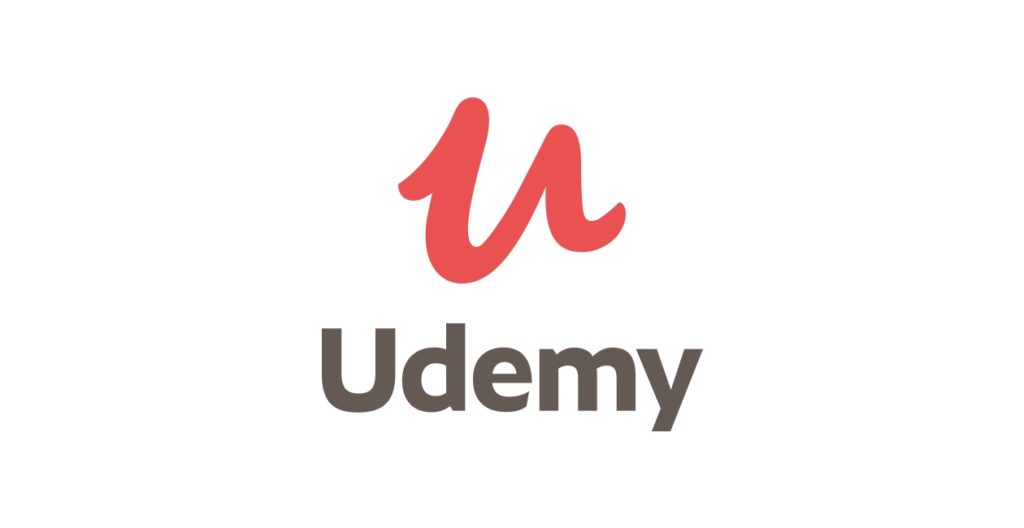 $35 per volume, or $499 for entire 17-volume catalog
That price tag indicates that this course is certainly one for the more experienced. If you're someone with a little more production experience under your belt, this extensive curriculum will be an invaluable boost for your filmmaking confidence. When we talk about our directors, the inevitable conversation points are usually centered on shot composition, thematic recurrences, and production design, but it's with a strong relationship with actors that a good director becomes great.
Udemy's massive online platform offers an unmatched roster of courses, and this one promises to turn your hopeful project into something truly special by giving you the tools & vocabulary you need to squeeze out that all-time great performance.
$199.99 – online
Another series of brilliant insights from the online wealth of knowledge, this course's slightly cheaper entry cost and focus on the fundamentals of camerawork make it the ideal starting block for a young filmmaking professional. Stripping down the shooting process to the fundamentals, by the end of the course you'll know the camera inside & out, producing stunning shots and fluid movements on command. Guaranteed to make you a desirable asset for any film set.
$199.99 – online

From YouTube videos to blockbuster movies, there are several key steps to producing and delivering a killer visual project. Most of the aforementioned courses focus hard on one particular fundamental aspect of filmmaking, but this online series promises to cover the entire process, from scripting all the way to post-production and editing.
Maybe there are only a couple of aspects towards which you gravitate, but a wide understanding of even the most obscure corners of the filmmaking process will make you a force to be reckoned with when it comes your time to break into the industry.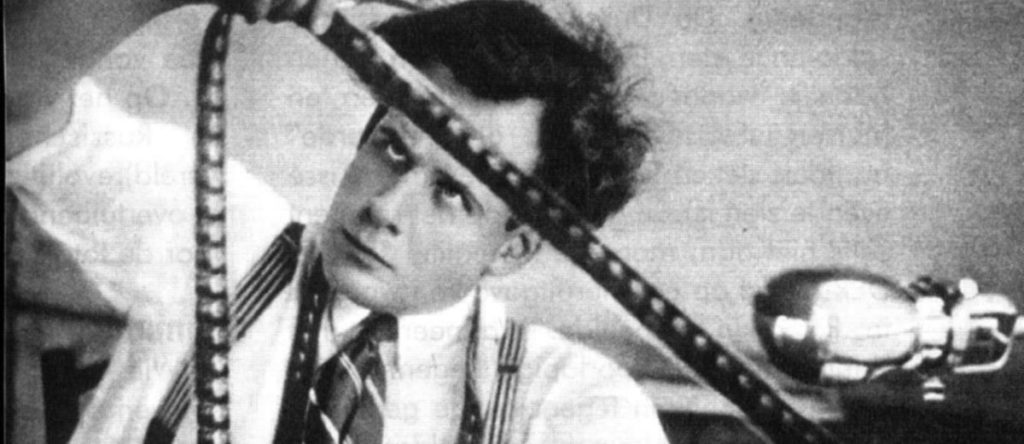 $50/month – online
An absolute gem for post-production obsessives, this course sets out to prove that documentary and television is made in the editing room, as well as providing you the tools and resources to master the process yourself. Granting access to raw footage and teaching from cutting room experts, by the end of the course you'll know exactly when to place a cut, how to keep an audience invested, and how to structure a compelling narrative.
From basic skills to advanced tricks, this one's essential for delivering the perfect final product.
$24.99 – Online
A cherished resource from the University of California's prestigious archives: a series of lectures from classical actress and film scholar Nina Foch from 2002. A wealth of insightful and compelling classes will draw from her own experiences working with masters like Cecil B. DeMille (The Ten Commandments) and Stanley Kubrick (Spartacus), as well as granting access to her extensive knowledge of shooting, production, screenwriting, and performing techniques.
Developed by George Lucas and Randal Kleiser, these excerpts are a valuable tool for directors and actors, but also offer fascinating perspectives for writers, editors, and anyone keen to learn more about the history of film.
$499 to $649  – online & home study
They say nothing cultivates a wannabe filmmaker more than simply going out and shooting movies, however sloppy they may be. That's the mentality held by Lights Film School, a prestigious program that will give you the tools and know-how you need to turn those sloppy projects into tight works of art. It's one of the most adaptable courses out there, covering a multidisciplinary style molded to fit the interests and goals of individual students.
Covering everything from racking your brain for ideas to the complicated processes of editing and sound design, the course is hard work but oh-so rewarding.