Life as a Mermaid: The cast making a splash on YouTube
Life as a Mermaid is the widely popular family fantasy series about two ambitious mermaid sisters who set out into the human world to prove merpeople & humans can coexist. "Don't forget, it's merpeople, not mermaids!" The show stands out from the crowd in its underlying messages of empowerment and environmental sustainability.
With an emphasis on strong female leads (you won't see any "damsel in distress" storylines on this show), the series has come to inspire young women worldwide in everything from girl-to-girl filmmaking to feminist life advice. As such, since launching on YouTube in 2016, Life as a Mermaid subscribers jumped from several thousand to 150,000 – a number that continues to grow each day.
We sat down with the cast and crew of Life as a Mermaid, including actresses Marcella Di Pasquale, Taylor Huff, Maria Feist, Fleur Zanna, and Brie Kristiansen, as well as the women behind the camera, comprising writers Kaitlyn Hutchins and Jennifer Antunez, not to mention the show's creator, producer, and director Julia Alexa Miller. Here's what they had to say about the show that's making a splash on YouTube.
Film Daily: Let's start at the beginning. How was the idea for Life as a Mermaid born? Who was involved right from the start?
Alex Miller: Chad Narducci (producer & cinematographer) and I came up with the concept for the first season. We were sitting in a hot tub and thought it'd be funny if there was a mermaid in there with us – but we wouldn't know because of the bubbles! So we built five scenarios in which a mermaid might mingle with humans without having her tail seen. Yale Apter (producer & writer) and Holden Weihs (producer & writer) have been on the show with us since day one.
Maria Feist: Alex and Chad wanted to take an existing interest for family-friendly content and fuse it with Alex's passion for the ocean and environmental preservation & awareness. Some of the characters Madison and Nat were there for the pilot episode.
Marcella Di Pasquale: Alex has been creating mermaid content for YouTube since she was a young girl. I was bought on as a talent scout for our company Validus Productions during the pilot season and this progressed. For season two I became one of the lead producers, casting director, and was chosen to play Madison's sister Valerie! So you could say I've been along for the ride.
Taylor Huff: I met Alex doing another film where I played a villain, but after seeing my personality and then working on another short, she thought I would be a great character to play the mermaid! So we started filming season one where the episodes were much shorter, with smaller characters, and Madison was basically just trying to save the ocean, fit in, and find love.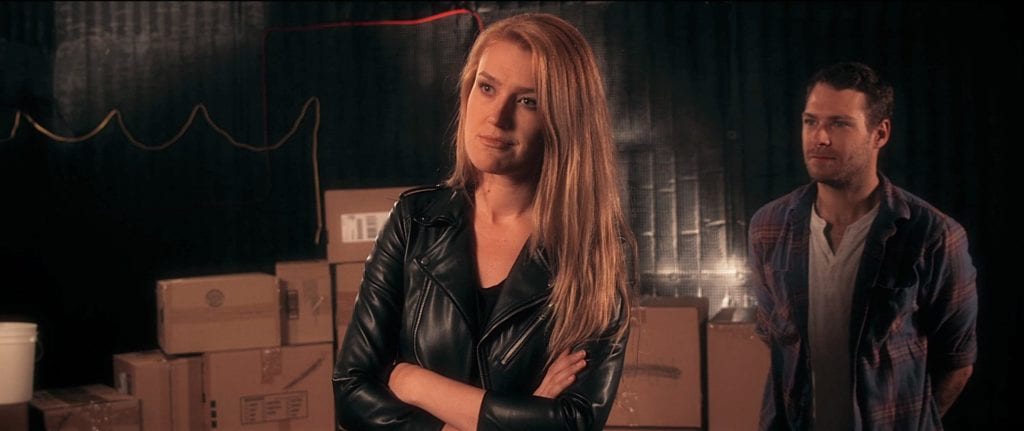 What was the process from having the idea, to turning it into the first series and putting it up on YouTube?
Alex: The idea was first developed in October of 2015; we went into production in March 2016, and started publishing a few weeks later! Taylor was cast as the lead since we had worked with her several times before, and thought she was a perfect fit for the character. Most other characters in season one were cast spontaneously, and only very few stayed on for the later episodes.
Marcella: Yes, the series has changed so much over the last three years. Season one really was literally a bunch of random skits. However, after seeing a bit of success on YouTube, we decided to make season two bigger and better by raising over $10,000 on Kickstarter and turning it into an episodic series.  
Maria: Funnily enough I never auditioned for the series; I had worked with Validus in a previous project, and was asked to join a shoot for a new series. Once we started shooting and playing around with the writer's ideas on set, I got an email the next day saying Nat became a recurring character. I was beyond excited to work with the team again and it's since been one of the best experiences of my film career.
Life as a Mermaid has been described as "empowering" for women in filmmaking. Why was this an important focus for you?
Maria: Any role model opportunity or impact we can create using these characters is for me the most important part of being part of this series. Showing a young audience of whatever gender that no matter who you are or where you come from, you can be anything as long as you are strong enough, is to me the biggest responsibility and importance with every episode.
Brie: I absolutely agree with Maria on this one. There's huge responsibility that comes with having a young audience, and we definitely aim to inspire for self-love and confidence. We all come from completely different backgrounds, we all look different, act different, think different, talk different, but are all equally valuable to the show.
Alex: Exactly. As we are making a show for a predominantly female audience, we knew we wanted to be very careful about the messages we'd be sending to our audience. We didn't want another "boy saves girl" story, such as the films we grew up watching. We wanted to create a well-rounded circle of different female characters who didn't have to fit into any of the typical boxes.
Taylor: Alex has always wanted to use female characters who are smart and can think for themselves, and this has been a goal since day one. I think this is so important for our young audience to see – they want imitate the characters they watch on shows, and I hope it will show them they can be strong and smart like the characters on Life as a Mermaid.
Marcella: Part of what we do on the set of Life as Mermaid is give women a voice; a time to shine, so to speak. We create a safe, welcoming, and collaborative environment where no matter who you are or where you come from, you will be heard.
How has the show inspired other young women and what feedback have you received from your viewers so far?
Maria: We started noticing, mostly towards the end of season two and start of three, that fans started reaching out through social media platforms, showing off their reusable bottles, telling us how specific characters or the series as a whole inspired them to stand up for themselves and take on new challenges. Playing such a strong character has been an amazing journey. I feel so thankful that our viewers take the time to write to us about their experiences – in return we always try to answer and keep them motivated.
Marcella: Something that warms my heart are the viewers wanting to help save the environment. Life as a Mermaid has shown young men and women the importance of preserving the ocean. It's our job to make a positive impact on our fans, and do our best to not only be strong women, but to stand for something greater than us.
Brie: Yes, and we like to keep reminding our audience that there is no one right way of being a strong woman or man. It's not about being skinny enough or your hair being straight enough or whatever it might be. It's about working hard and believing in yourself, much like our characters on the show. When we receive messages from young women who say the show has inspired them to take a step towards their dreams, you know it's all worth it.
This question is for the actors: how did you find playing these strong female characters?
Taylor: I remember talking to Alex about who Madison is, and I explained I wanted to play a girl who's strong, independent, smart – the kind of role mostly boys seem to only get. It feels good to play a strong female role and know other young girls look up to Madison.
Marcella: I absolutely love Valerie; she possess all the qualities I aspire to have. She's brave, witty, independent, and has a killer sense of humor.
Brie: It's so refreshing to be part of a project that has so many awesome female characters. I sometimes read the character descriptions for male characters and think to myself, "this role would be perfect for me". I have even shown up to auditions for male characters just to show the casting directors that I can do it. Like my character on Life as a Mermaid, Astrid the villain could well have been male, but she is equally badass as a woman.
Fleur: When I was young it was so rare that I could turn on a show and the lead be a strong, intelligent female who wasn't obsessing over boys, clothes, and parties. It's so lovely to be a part of a show where all of the female characters are three dimensional and strong in their own way too. My character – Beatrice – may not have the strongest moral compass, but she is intelligent, driven, and entrepreneurial.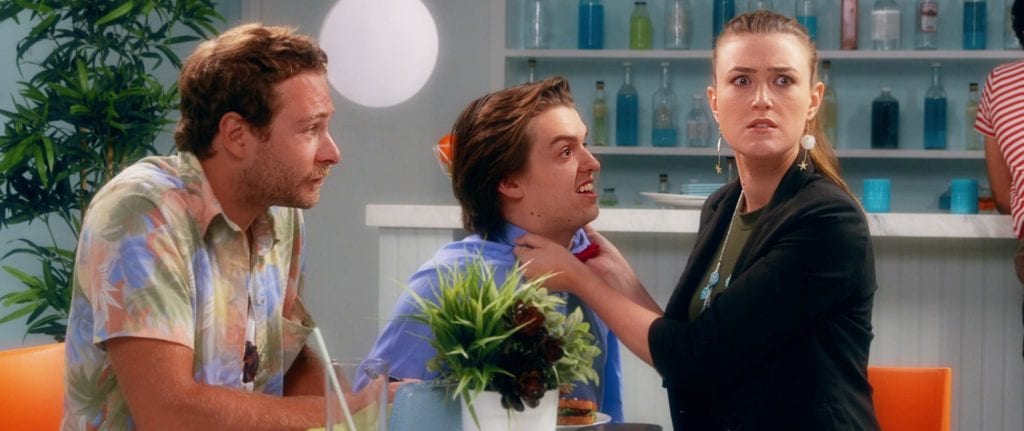 Do you think platforms like YouTube and online streaming sites are helping to change the way content is being viewed?
Taylor: Definitely! I feel like an increasing number of young people are watching YouTube over cable, and they are the future. I feel like we are on the precipice of change in the industry already and it's only going to go up from here.
Kaitlyn: YouTube and other new media platforms are the future. Many of us who aspire to write, direct, edit, and shoot film and television start out by taking the initiative and doing it ourselves on these platforms. When this happens, it opens up several opportunities to showcase our talents and become visible in this male-dominated industry.
Jennifer: In my experience, platforms such as YouTube and other online streaming sites are definitely helping change the game for women in the entertainment industry. These days, almost everyone can have access to a device that allows you to stream content. A majority of the crew who work on Life as a Mermaid are talented women, and online platforms allow us to showcase our talents to a broad audience.
Alex: YouTube can be an incredibly supportive platform and community. The potential for "going viral", which is not as present in traditional media, provides the opportunity for ideas to spread like wildfire. The fact that anyone can pick up a camera today makes for a barrier-free entry into content creation, which means we have an amazing shot at leveling the playing field.
Another focus of the show is sustainability and the environment. How important was it for you to incorporate this into the narrative?
Brie: It's been extremely inspirational to learn how dedicated the whole team is to getting a green set. Everybody always brought reusable water bottles, recycling was important to everyone, and brainstorming conversations about ideas for eco-friendly featurettes and beach cleanups were an everyday occurrence.
Maria: Yes, since day one I noticed how easy and practical it was keeping an eco-friendly set. We've gone on to partner with Save the Mermaids, and have been in contact with other ocean environmental awareness brands that have been sponsoring us in any way they can to help strengthen the common message. Some of these brands include Sand Cloud, 4Ocean, Shelly Cove, and Planet Love Life.
Marcella: Saving the environment isn't a hobby for me, it's a lifestyle, and has always been a topic I am very passionate about. I have made a lot of changes to my daily routine to lower my carbon footprint. Alex and I share a passion for the environment and we carry this onto the set of Life as a Mermaid. Some examples of this include buying large water jugs instead of individually packaged water bottles, having vegan restaurants cater lunch as much as possible, and using reusable plates and silverware instead of plastic.
Jennifer: It means a lot to me as an environmentalist that a big focus of the series is the message that we need to keep the oceans clean and safe. Something I noticed while reading the comments on the videos is that many viewers are taking what they learned from the show and putting it into action, which I'm thrilled about.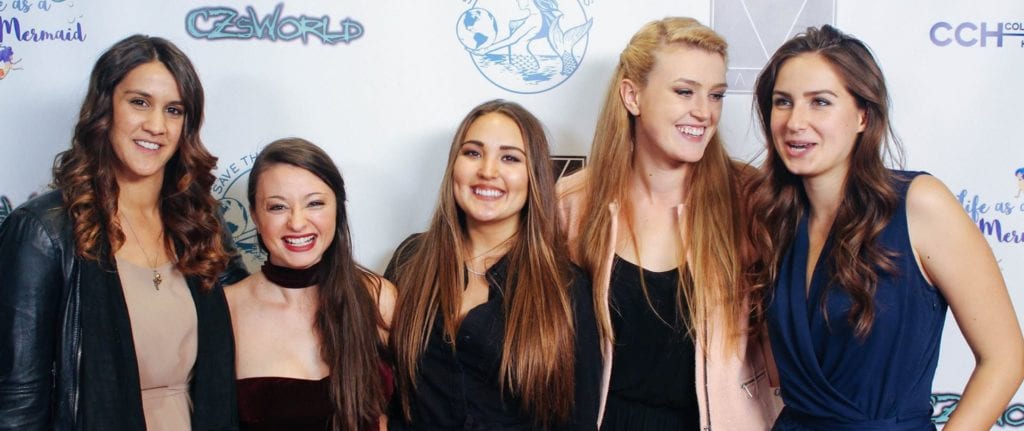 Now let's talk about the production: how do you master the special effects and underwater scenes?
Alex: Chad has been responsible for the effects since the beginning, and he has ten years of experience creating effects in post-production. At the beginning we started small, but in season three we decided to go all-out as the plot revolved around magical artifacts. We also wanted to create scenes, such as the sunken house or the hyperspace scene, that our viewers had never seen anywhere else before.
Taylor: Yes, we are very lucky to have Chad! With regards to the underwater scenes where Madison and Valerie are swimming, we had training with a professional scuba diver named Gail Kakula, and she taught us how to relax, hold our breath, and swim in the tails.
Marcella: I want to start by saying that I am not a swimmer and before season three I could barely doggie paddle. Thanks to the help of my amazing team and our incredible "mermaid wrangler" and scuba diving trainer, I was able to conquer my fear and become a pretty strong swimmer.
Fleur: Seeing the show before being a part of it, I don't think I really appreciated how tough it was for Taylor and Marcella in those tails! I was lucky enough to go to Nevada with the team to shoot some underwater sequences both in and out of a tail and it really isn't easy, so I take my hat off to them. I was a relatively strong swimmer to start with, but training with Gail for the movement and the breathing was incredibly helpful and really put my mind at ease.
Now that Life as a Mermaid is established, with 150,000 subscribers (and counting), what are the next stages for you?
Maria: We are currently in pre-production for season four and I personally feel very grateful to the entire cast and crew for the journey so far. Being a part of a project since its inception has been such a learning experience, especially seeing the characters evolve. I can't wait to see what's next for this project, and for everyone involved.
Marcella: Life as a Mermaid blew up overnight – as long as the fans want more, we will keep creating! Also, Validus has some new shows in the works, so stay tuned for more family-friendly fantasy content. I'd like to also add that I wrote, directed, produced, and acted in a film called Glam Sham, which I'm really excited about.
Alex: With season four, we plan to shoot for a few weeks during early Spring and launch the season in late Spring. We want to continue pushing the content to new heights!
Taylor: I really have high hopes for this series. It has already grown so much and I would love for it to get picked up for a TV pilot. That's the ultimate dream for me at least. But for now we will keep filming, build up our fan base, and put our show out there for our audiences to enjoy. It's just been a great experience so far and for all of us, it's been a blessing.