How comedy, love, and female power converge in 'Southern Comfort'
Here at Film Daily we were stoked to have comedian & writer Malorie Cunningham take time out of her busy schedule to sit down and chat with us about her upcoming new web series Southern Comfort.
Written, created, and starred in by Cunningham, the six-episode series is a comedy about two women who, after marrying out of high school, decide to separate from their husbands and attempt to live independently for the first time (much to the disapproval of folks in their Southern small town). Likened to the story of Topanga leaving Cory from Boy Meets World, Southern Comfort is a smart script written with a fresh take on Southern values.
We had a few questions to ask Cunningham about comedy, feminism, and what the future holds for the show.
Film Daily: How did the concept for Southern Comfort come about? What sparked the idea to focus on women down South?
Malorie Cunningham: I guess it was when I moved to New York about a year ago – I realized that a lot of Southern culture was exotic to people here. Even though it was the same country, it was fascinating for people to know that a lot of my friends and the people I grew up with were married at our age. It was an idea that had never struck me before, but I thought it would be interesting to play around with.
If you haven't grown up in that culture, it's easy to judge and think getting married young is a crazy thing to do. So I thought, "This is a good concept to play with – the idea of: what if women who got married very young in the South decided 'I'm not gonna do that'?"
It's more traditional to get married young in the South. Like you said, it's easy to judge, but Southern Comfort presents its characters as strong women who want to live independently. Was this a key inspiration – to present these strong female leads?
Yeah, it really was. And the idea that they could be bad at that too, at living independently. I really wanted that as an angle – that they're not going to be these independent women who do everything perfectly. No, they're going to be bad at this, but they're going to do it, and that's what makes them strong.
Also, a lot of the women I know down South, like my mom and close friends, are very strong, independent women who I feel don't get represented enough. So I was definitely pulling from people I knew for the story, as well.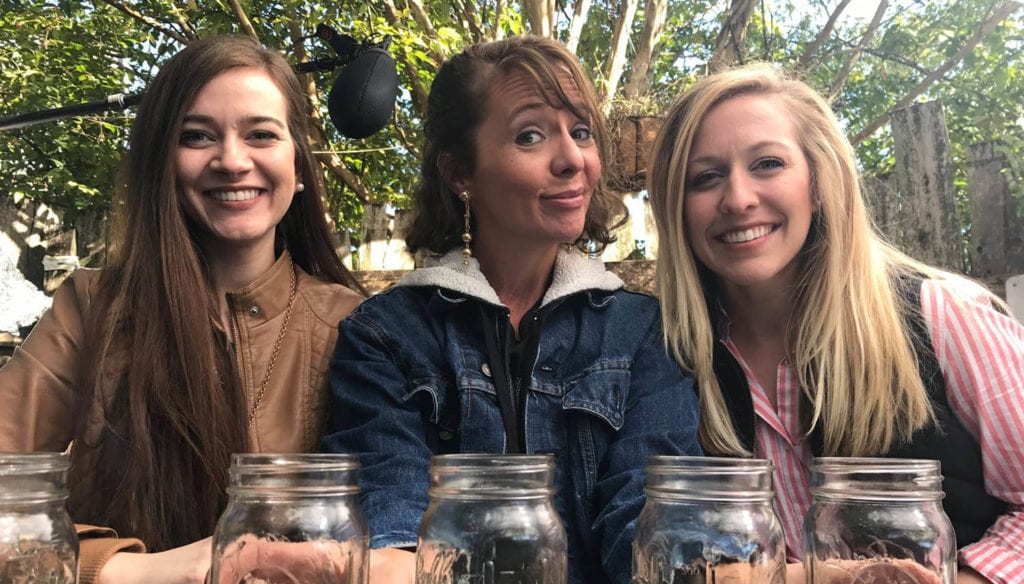 Is it the same behind the camera too? I understand the show was led by a female-dominant crew. Is that something that was planned, or did it happen organically?
It kind of happened organically. I knew the leads were always going to be female and that was going to be a large part of what went on on camera. Behind the screen, it was interesting because my best friend since I was five got into cinematography and had been looking for projects, and I started tossing this idea to her and she came on board. Then one of my best friends from college does editing and directing and I pulled her on board too.
I was looking for a light designer at one point, and I knew a girl who had assisted in lighting in the area, and when I called her with the project, she said she'd help me find somebody. But when she got back to me and hadn't found anyone, I said, "Well damn, why don't you do it?" Every female from different stages of my life had a skill that I needed and was there and available at the right time. Also, we're all new at this and looking for that experience, so it was good to find that together.
How has working on set with your old friends together been? How does it compare with previous work?
It was the best experience I've ever had on a set. A good example is a night shoot for one of the episodes: it ended up lasting so much longer than we'd intended, and it was very cold and getting pretty bleak. We were on a back road that had just been closed off, so we had a generator to try and get the lighting we needed; it was a rough one.
But honestly, looking back, it was one of my favorite shoots because it was a situation where, although every single person had the right to complain, everybody was there giving it 100% effort to get the best shot. There were points where we'd created a shot that would've worked, but people chose to take the time to get it perfect. The attitude was, "Yeah this could work, but I think we could do even better." And it was just that energy and enthusiasm that was really unmatched to anything I had ever done before.
I understand you're an improviser, sketch writer, and producer of the comedy duo Dolly Partners. How did your previous experience in comedy help you when it came to writing Southern Comfort?
It was a huge help, because I kind of knew that each episode could have a little bit of a game to it – knowing that at the end of it, this is what's going to go wrong. And knowing that pattern helped make the episodes strong and find a funnier rhythm.
Overall it was great, because the person I'm on screen with, Kristen Ballard, is the second half of the Dolly Partners, and we live with each other and work together – it's a proper duo. So we also have good rapport and a strong understanding of what's funny to us, and how we play off each other. If we got into a moment that wasn't feeling real or funny, we were able to improve it thanks to our experience together.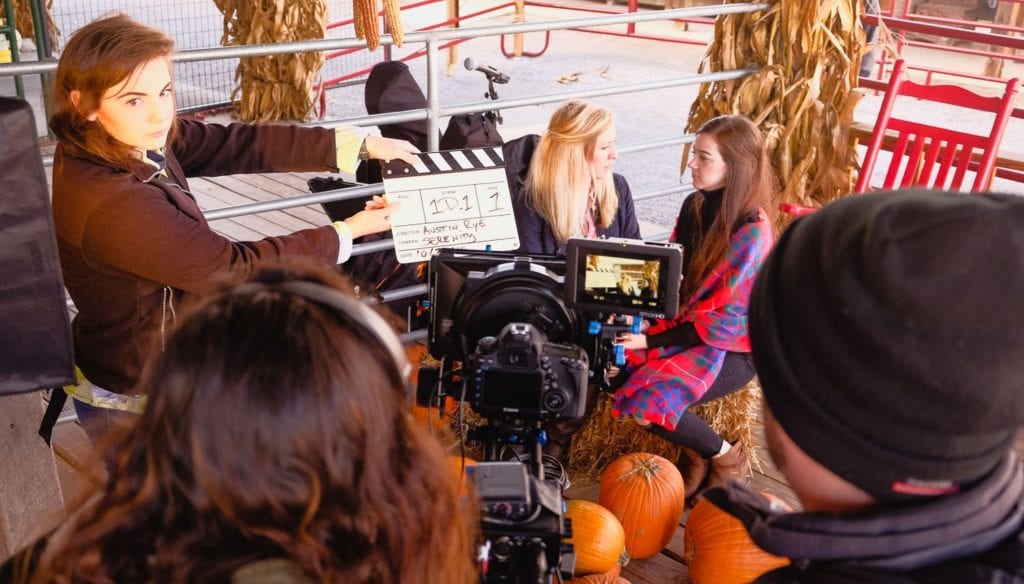 The show will be going up on YouTube this week under the production company Dolly Partners Comedy. How do you think streaming portals have revolutionized the way TV is being made & distributed? In the context of feminism and minority representation, do you think more voices are being heard because of these platforms?
Yes, 100%. Look at Insecure on HBO right now – that's gone from being a web series to a major TV show, and that's just one of many examples. I have friends who watch YouTube exclusively, because that's where they feel they're represented. It's huge that you have the power to put content up yourself and people are paying attention to it now, which is the big game-changer. It's a place where every voice can be heard, and the ones that stand out seem to be getting a larger platform.
It's great to see these things unfold. If you watch the Insecure web series, it's so different from what you see now on HBO – but the same voice and idea are behind it. It's inspiring to know that you can create content for yourself and your audience, and you don't have to wait for somebody to give you that opportunity.
You're premiering on Valentine's Day this year, which feels like the perfect day for this show. Following its release, where do you see Southern Comfort going? Would you ever turn it into a TV pilot?
Yeah, I would love to see it as a pilot. I have ideas and a pitch document to expand it. For the short term though, I want to see how it's received and what people think about it. Regardless, I'd like to do a second season after this one – in total, in my head, there are three seasons, each six episodes long.
The last episode to this first season is a bit of a cliffhanger, but it's also an optional closer. That way if we don't do a second season, you don't feel ripped off, but it also sets you up to want to carry on the journey with these women. I hope people are still interested in continuing that journey. So yeah, I'd like to continue online for a bit and then eventually I would love to start pitching it as a larger pilot and getting it out there.
—
Southern Comfort premieres on 14th February on YouTube. Watch the trailer below: